Yearly Horoscope Predictions
Welcome to Findyourfate.com- One of the World's Premier Astrology Portal catering to both professionals and beginners for well over two decades. Astrology is a great medium to understand ourselves and our world better. We offer the best personalized astrological guidance on a daily, weekly, monthly and yearly basis.
Ready for 2023? Our 2023 yearly horoscopes are now available and they give you a good view of the year ahead. Myriad astrology resources are also available for your kind perusal.
If you are new to this science and want to learn more then you have arrived at the right pitstop where you would be guided in your Love, Life and Spirituality.
---
Sign Compatibility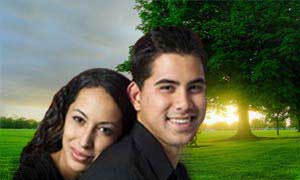 Love, relationship or marriage can be complicated but following your horoscope-compatibility makes everything easy! Your zodiac sign reveals who you are compatible with and which zodiac signs go well, which one should you date or marry, who are you sexually compatible with....
The Sun sign compatibility and Moon sign compatibility channels compare your luminary positions with that of your partner and guide you accordingly. Ignite back the lost romance in your life.
Relationships form the essence of our lives. Synastry helps you to forge better ties in your relationship with your parents, siblings, pet, grandparents, boss,etc.
The luminaries Sun and Moon decide how we interact with our friends. More on Friends and Relationship.
See also which Zodiac signs are attracted to you and which signs are repelled by you. Zodiac attractions/repulsions.
Are you on the cross roads of a relationship? Our Compatibility Report is one of the widely recognized service.
Upcoming Retrogrades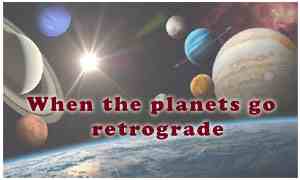 * Time zone: GMT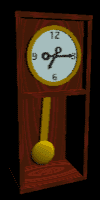 Death Clock
The most sought after question now, in the world is 'When will I die?' Use our #1 Death Clock calculator since 2000. The life expectancy Test is used by Millions to predict the possible year of Death. This entertaining Clock runs in reverse time.!

REUTERS in 2006

FOX NEWS in 2006

THE AGE in 2002
---
Ephemeris

Any astrological study needs the position of the planets and luminaries and an Ephemeris comes to the rescue here. An Ephemeris gives the exact location of the various transiting planets in the zodiac sky for any given time and date. The Ephemerides were constructed as early as the 4th century BC and are useful to astronomers , astrologers and navigators across the globe. Heavy computing goes in deriving the ephemeris. We have to our credit the Ephemeris data for a 200 year period ranging between 1900 to 2100.

Indicating the three phases in each year in calendar form, including the direct dates, in which zodiac sign and the shadow periods.
Heard about Mercury moving backwards...
Thought it goes retro three or four times each year, for a period of about three weeks each time. But of course it isn't really moving backward but it just appears that way from the earth.
Find out Mercury Retrograde 2023 dates and What does it mean for you this year in all the 3 cycles
As Mercury completes its orbit around the Sun in 88 days, it becomes retrograde three or four times in a calendar year. Outer planets have less frequent, but longer lasting periods of retrograde motion. Mercury rules over transport and communications and when it retrogrades, these domains experience chaos of sorts.
In general lost mail, accidents, break-ups, and other mishaps are associated with the periods when Mercury is said to go on a backward spin. Read on for the influences of this retrograde motion of Mercury on your Zodiac Sign, Career, Romance and Finances. But one cannot hide under the bed for three weeks at a stretch. Choose to be extra cautious and tread along. Do not link every negative experience to this.
Indian astrology is completely different from Western. This is a noble and natural science that dates back to 3000 BC. Also called as Vedic or Hindu astro system was documented by sages several eras back. Indian astrology is believed to be the oldest system of divination in the world.
Indian system also called as Hindu astrology follows a calendar based on constellations that have the Moon in the centre. The Moon sign you were born is used to predictions rather like the Western astro system which relies on your Sun sign. As the Moon rules the mind and emotions, Moon is given priority in Indian astrological system.
• The Daily Panchang gives you the right and auspicious times to do important things everyday. We have to our credit Panchang data for more than three decades.
• Want to find out what ancient seers or sages have foretold for you centuries back. Upload your thumb impression to get your Nadi Astrology.
• Troubles in hitching a partner? Enter your personal details and find out if 10 Porutham exists for you both to enjoy conjugal felicity.
• Planetary transits play havoc with our lives. Particularly Guru Peyarchi, Sani Peyarchi and Rahu-Ketu Peyarchi details are presented to arm before-hand.
• Though we humans are born to suffer, certain planetary effects and transits affect us horribly. Astrological remedies come to our rescue.
Vedic Astrology is Indian astrology which is based on the sidereal zodiac and is said to be astronomically accurate than Western astrology. This section lists the Vedic astrology fundamentals, ayurvedic principles, nakshatras, relationship astrology and auspicious days.
---
Astrology
It is the study of the influence that distant cosmic objects, usually stars and planets, have on human lives. The position of the Sun, stars, Moon and and other planetary objects do have a profound connection with us here on planet Earth. It is one of the most Sacred Sciences known to man.
Since the dawn of civilization the stars and planets have been used as a mode of reference for travel and time management. With the dawn of the new era, people have started pinning their hopes on it. A very ancient, but still vital discipline, it seeks the meaning to the planets position in the sky. This ancient study has changed its course with time.
Most of us are familiar with our Zodiac Scopes. If you're ready to go beyond Sun sign predictions and understand the planets, signs, houses and charts, then dive in. This is a trusted online resource for free online divination.
• This does not claim to be the answer to everything but it can provide striking insights an clues to many things in life and Religion is one such area.
• The astrological sky is further divided into 12 equal parts that represent the 12 houses. Each house represents a different part of our life. More on Astrology houses.
• Each zodiac house consists of 30 degrees and this is further divided into three areas which are termed as Decanates.
---
Astrology Articles