Avoid speculations for the year. A new level of dynamism and growth due to the support of people in authority; gains from real estate and family; happiness in love, and with extended family; speech and communication will be positive for the year.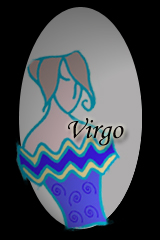 A rise in overheads and wasteful expenses / losses; Ego in family matters, losses in speculation / extravagance in expenses; a fall in status are also likely during the course of the week. The second half of the year will be better than the first half.
Career
A volatile period at work, although it will bring gains till the end of November. There will be a high level of swings till the 18th. New avenues in work will emerge now. Hard work will give you good returns in the next few months.
Business matters will experience a slowdown. New investments should be avoided, as chances of loss exist. Gains are possible around the 15th, and losses around the 21st.
Job matters will be positive. There will be new opportunities in domestic, as well as foreign, locations. Do not take a risk in jobs this month. Professionals have a gainful period till the first half, and a comparative slowdown thereafter.
Money Matters
A slowdown in finances is possible, as inflows will be lower, while expenses will tend to escalate. There could be extravagant expenses as well as some losses, too. Speculations of any kind should be avoided. Gains from communications and unconventional sources / hobbies are possible. Income will take a dip. New investments should be avoided, as losses are possible.
Love / Marriage
A dip in love life and social opportunities could come. There will be family pressures till the end of the year. Socializing and being very attractive to others will be possible after the first half , which will make your social life exciting. Marriages will see changes, as a resentful phase of the past ends, but real issues will not be solved yet. It is a period of introspection, so do not depend on others.