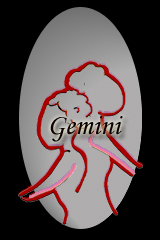 Growth in new work avenues after the first half, happiness in love and relationship; positive moves and expansion in career are some positive events to look after.
Be cautious about Controversy / ill health of children; wrong speech / mistakes in paperwork till the end of the first half; increase in competition, and some health issues could come up, too. Love / relationships could experience a misunderstanding.
The last half could see new work-related developments. Second half of the year will be better than the first half.
Career
A dynamic and expansive phase in career will come about, although there could be a rise in competition and work pressures, too. Expansion in new areas will be there during the course of the year. Business matters will not be very positive, as chances of competition and litigation exist. Improvements after the first quarter of the year.
Job matters will be average this year, although there would be stress and an undercurrent of strain in the work environment. A major pickup in work after the first half of the year.
Professionals have a sudden jump. New opportunities and avenues will open up now. A positive and gainful period, mostly.
Money Matters
An improvement in finances this year, although issues on routine finances and liquidity will be poor till the end. Income will be average, and will rise, as and when, new creative ideas are used. A better year overall, although better results will come from the next year. Investments will give good results, as an older investment will give gains. New investments should be avoided.
Love / Marriage
A positive period for love and new relationships. There could be passions and new relations till the end of 2007. Thereafter, distances and misunderstandings could develop. Marriage matters will see distances. There will be happiness around the first quarter, but some outside influences could create pressures close to the end of the year.