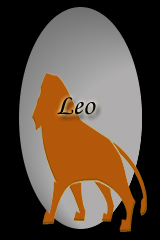 Events to look forward to are expansion and growth in career and dynamism at work; new relationships due to your magnetic personality. Be careful about poor choice of words spoken, or written words which could create a controversy; a fixed attitude and lack of flexibility, which could create problems.
Career
A positive period for work. There will be new growth opportunities till the end of the year , and a rise in public interaction thereafter. Positive and better trends compared to the past, will commence now. Business will see new opportunity, and the possibility of a partnership. A lot of caution in partnerships is required. A positive growth on the most part of the year. Job matters will be better, too. There could be an increase in status; although the end of the year could see controversies. Professionals have a positive period, as there could be an expansion in new areas.
Money Matters
There is an improvement in finances, as the steady drain of the past few months will improve now. Some wasteful minor expenses are possible. Major investments should be avoided, as you are prone to make a poor decision. Income will be below average. Liquidity will be poor till the end of the first quarter. Investments and gains in property should be good.
Love / Marriage
New relationships will be possible, while your socializing and party mood will continue till the end of 2007. From the beginning, the focus will be on home; and thereafter, a slow and stable period will follow. Marriages will now enter a phase of consolidation or certain hard decisions. The gradual distances of the last 2 years will have to change. Major changes are now due in the next few months. Unmarried people could find new love interests on the horizon.