Chances of investments or gains from property could develop overall. Events to look forward to are happiness with friends; good income from creative work and due to communication skills; new friendships will be happy. Events to be cautious are low stamina and vitality; unsocial phase; some issues with father or father-like figure. Luck could turn volatile & unsteady.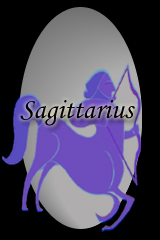 Career
A positive period in work, as new avenues and growth prospects will open up during this period. Some unstable trends will operate, although gains from work will be good throughout. New promotional activities involving public interaction should be avoided, as you might not be in a longstanding social mood. Business will give good gains throughout, although a dip in resources could arise during the second half of the year. Job matters will be very positive for the first half, and see a downward trend thereafter. Avoid controversy in your work environment. Professionals have a positive run till the first quqrter , and experience a dip thereafter. A certain amount of lack of focus and confusion in choices could occur. It will be beneficial to get a second opinion.
Money Matters
Luck in money matters will improve now. There could be gains, but a steady outflow on productive investments now. There is a possibility of the purchase of property. Income will be good. Investments will give gains. Avoid new investments.
Love / Marriage
A happy period in love life till the end of the first half of 2007. Thereafter, a slowdown is possible. New friendships are possible. Love-life will remain passionate on the most part. Marriage matters will see minor distances, but there could be erratic trends and thoughts occasionally. A happy social period will exist.