Try to control your temper for the benefit of happiness overall. Events to look forward to are more flexibility in your temperament; unexpected gains from unearned sources; higher luck and overseas travel; happiness in love; growth in career. Events to be cautious about are low energy and stamina, latent anger and monetary issues. Some issues and higher expenses arise from this year.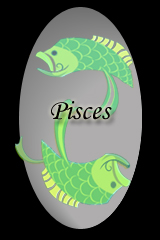 Career
Improvements in the level of luck in career will come this year. There will be new options, which will provide a rise in status and level of satisfaction. This is a positive and dynamic period, therefore, progress will be proportional to the hard work you have put in. Business matters will be volatile, but see minor gains. An average year mostly. Job matters will be low-profile till the first quarter, and pick up tremendously thereafter.
Professionals have a difficult period, as there could be hurdles and some frustrating moments. Improvement and gains will come after the end of the month of June.
Money Matters
A slowdown in money matters, which could lead to some anxiousness and anger. A new source of expense could develop, which could drain your finances. Avoid increasing expensed or overhead. Income will rise, mostly on account of your efforts and hard work. Investments will be gainful. There will be gains from investments made in the past.
Love / Marriage
A positive period in love, as mental pressures of the past will shift, and an easier thought process will flow. New sudden opportunities and happiness will come. The first few months could be very beneficial. Marriage matters will improve, too, as mental breaks with spouse will shift, and real bonding will now be possible. Some erratic trends are possible towards the end of the year. Not many marriages chances for unmarried people this year.