These will automatically trigger difficult issues about your name, role, reputation, image and appearance. This is an ongoing issue with you, so time it right.
LOVE
Steer clear of the start of the year to discuss delicate issues with your ex or start a new relationship. For maximum fun, pursue flirtation or erotic experimentation and pick up the thread properly. Do be aware that any relationship which begins in the last four months of the year will test your patience, stamina and dedication possibly for a few years, if you stay the course. If you are still single by Christmas, though, it's time to get real. An expert or guru will help.
What appears to be an issue about you, is actually a question about the relationship and vice versa. Minimize problems by refusing to discuss anything, though. If you are prepared to work hard at love, then you should pass all the relationship exams ahead.. For the best results, set aside the second half of the year to co-operate on your plans. A practical strategy is required preferably one that will support you at every stage.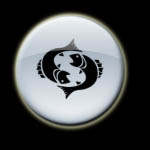 CAREER
This is your most important career year in career. Your job must allow you to have total control over your life and as much power as you can handle. If you are faking a professional game which you are never going to win) then be prepared. This year could bring greater changes than you expect. If, however, you are on track, you will be amazed at the amount of new influence you have. Expect a passionate popularity vote.
FINANCE
Shake hands or exchange signatures in the New year , when teamwork helps you progress. Fast-forward your financial, property or business priorities to the period around the second half of the year. Do be wary of making decisions based on emotions, when a snap decision could create a crazy domino effect. Do look at the facts and figures again.
HEALTH
Your patience and sense of humor have been tested by the realities of your age, physical condition, or unavoidable medical issues. These fade in importance this year, when a solution appears, a problem vanishes, or your attitude changes. Right on cue, a person who understands your situation or one who wants the best for you will come forward. What follows, throughout the year , will be a win-win result for both of you. Trust and tolerance will be the magic ingredients. Unwanted medical expenditure is likely to pinch your purse slightly.