Happiness rules the roost at home. However finances may go haywire.General lifestyle looks rosy for the year ahead though occasional hindrances and hitches cannot be ruled out.
LOVE
For a simple life, avoid dating, with unknown persons who could complicate your world. For most of the year, though, you will be astonished at the increase of happiness in your love life/married life. Get out your butterfly net and start hunting the romance in you. If a new relationship begins next summer, prepare for a now-or-never moment just before year -end. If you are still single expect a major revamp of your love life in the year ahead.
Your partner would be hopelessly fascinated by people, places, hobbies, interests or ideas which you find difficult to deal with. Do not confront the issue unless you are stressed up too much. The biggest change this year will be a sea change in your sex life. Forget your old expectations and habits, as a new era is about to begin. Do focus on your children this year, or a special weekend hobby or interest that you share. Doing so will improve every aspect of your live.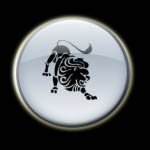 CAREER
Mark this year 2008, as a new job or a much better version of the old job will be on offer for you. For most of this year, though, you will benefit from a special talent, enthusiasm or passion which you could turn into income, or extra prestige. What you achieve on your weekends and spare evenings could translate into a stunning achievement, so don't waste the opportunities ahead. If you are ambitious, concentrate on a special man or unique woman in your field, who will be centre-stage. Teamwork will bring great win-win results.
FINANCE
Your biggest financial tests are in for this year. It doesn't matter if you're rich or poor- money, property and business will still bring special challenges. To minimize future problems, avoid big decisions, signatures and agreements around the start of the year. Your desire to go further with a special part-time interest, or plans involving children, could also bring financial tension and uncertainty. Be careful and skip unwanted expenditure.
HEALTH
An ongoing health or medical issue will look very different to you, around the start of the year. If you take the opportunities on offer, you will feel like a new person, as incredible treatments, advice, and expertise will be under your nose. Start the year in the right way, though, by seeking answers, which is the perfect time to search the net, seek second opinions, or buy life-changing books. The period around the second quarter of the year is also excellent if you want to commit to a new way of managing your mind, body and spirit.