Either the problem will vanish, or you will no longer be so anxious about a worst-case scenario. Either way, life improves.
LOVE
If you begin a new relationship this year, accept that life lessons will be part of the journey, as you will need to consider serious issues relating to pregnancy, step-parenting, or contraception. For a smooth path through the dating jungle, avoid the new moon and full moon dates, when there is madness in the air. If you are still single, expect the spotlight to swing on your former partner or a potential new date.
Expect a dramatic change, which will change the way you save, spend and budget for relationship related issues. If you are satisfied that your shared lifestyle and financial position genuinely leaves you holding the reins, though, this year will bring huge gains and opportunities.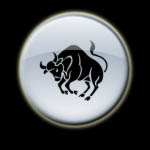 CAREER
Avoid big professional decisions around the first quarter of 2008, when it will be hard to reconcile the career picture, with the realities of your lifestyle, family commitments or property situation. For the best results, make your most audacious moves when the planets are on your side. At the end of the year you will finally put you in the right place, at the right time. A crucial financial, property or business decision will be involved near the end of the year, which are packed with potential. Expect a major professional revamping for this year.
FINANCE
Be ruthlessly honest with your husband, your business partner, or family members, when it comes to personal finances. Any agreement which does not give you authentic power over your finances, and your life, will be on shaky ground. An understanding or contract which is perfect for you may arrive close to the start of the year. If so, your house, flat, family relationships or domestic situation will be involved and if the outcome genuinely serves you, the end of the year shall see happy tidings.
HEALTH
To avoid major medical complications take precautionary measures beforehand. No serious ailment shall bother you but family related medical expenditure is likely to escalate. Keep a tab on your bills. Take time for a healthy retreat in a scenic place with your loved ones for a week or so.This shall energize your spirits and give you a new leash of life.