This is your best chance for you to get educated ad establish links with the outside world.
LOVE
The anxiety you have been feeling about sex, single life and marriage will vanish in a few month's time. Until then, you can make your life easier by avoiding the first quarter of the year 2008 for dating, mating and relating. Decisions made then could automatically create problems for, with or through a friend. If a new person appears in your life, the relationship will seem extremely heavy at first. Wait a month and things will lighten up.
Fertility issues, adoption questions, step-parenting concerns, child custody problems or disagreements over parenthood have made your life miserable for quite sometime. This year shall bring you some relief.Youill be relieved to find the end of this difficult cycle. Until then, don't make life unnecessarily hard by pushing marital relations to the end.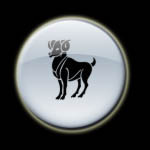 CAREER
Do not ignore opportunities to act as a mentor or teacher for others this year, as your students will end up educating you, just as much as you enlighten them. If you are not being invited to pass on your knowledge to younger or less experienced people, you will certainly be asked to attend seminars, evening classes or refresher courses. These will open doors you had not expected, so don't hesitate. If you long to switch careers, then don't ignore the chance to hop in for a new job, which appears during the second half of the year.
FINANCE
Join forces with someone who shares your financial, property and business goals and then pursue the outcome when the facts and figures will be extremely clear. Decisions made around the start of the year will satisfy your head, as well as your heart. Other people's stake in your money, assets and possessions will be in the spotlight. Your career related decisions will go very smoothly for the year ahead.
HEALTH
From the start of the year, take serious stock of your health, lifestyle, medical insurance, diet, exercise and wellbeing. Avoid taking major health decisions, though, as there is a difficult period ahead. You must pay attention to the details, take advantage of second opinions, and play by the rules.