Controversy in martial matters and business will remain high. Pressures will arise around the second half of the year. You will find your mind will be more active now. Try to avoid unnecessary worry.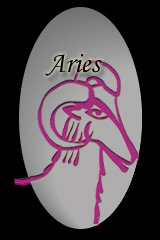 Ego in marital matters till the first quarter, and low energy / stamina thereafter; verbal controversy in domestic matters; aggression with partners; loss of position due to money matters; worry and distances about children-matters. Possible losses in investment likely for the first half of the year.Hold on, the second half of the year will be better than the first. New creative ideas will provide growth. Income will rise from work-related sources. A positive period as the year progresses.
Career
Business/profession will experience hurdles for sometime, and improve somewhat thereafter. Avoid controversy with partners and in joint work areas till the end of the year. The last quarter should be gainful. Job matters will see opposition and unwanted controversy till the end of the year. Stress in joint projects will be high. Avoid controversy. Professionals have an average year.
Money
Matters: Unsteady trends in money matters for the first half of the year. Thereafter, improvement - but still, there could be a slow phase. Gains from unexpected sources are possible. The last half can see gains, while the year could see financial stringency in work areas. Income will be better during the last few months and creative work will yield returns. Liquidity could cause concern. Investments should be low-profile. New areas should be avoided, as chances of deception and wrong decisions are possible.
Love / Marriage
Hurdles in love and relationships, due to ego and some old misunderstandings are possible. There could be improvement after the first quarter, but overall, the year will be low-profile. Work-related issues could crop up around the second quarter, while positive developments are possible towards the end of the year. Marriages will see a high level of passion and aggression at the same time.