Events to look forward to this year are happiness in family life and increase in monetary status; better status positions; gains from real estate and investments; success in social life; sweet words will provide gains somehow. Some issues could crop up accordingly; unnecessary aggression, worry and unsteady thoughts, pessimistic mind; worry about children. The second half of the year will be happy and gainful. Domestic stress and worry about investments around the first half. In general the second half of the year will be better than the first of the year.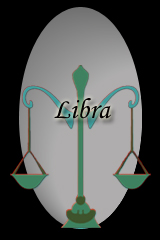 Career
A relative slowdown in work, as the rate of growth experienced in the recent past will give way to a slower and steadier phase. This is a period of consolidation, rather than expansion. Business matters will experience aggression and some pressures and investment. It would be good to defer any major decisions around the first few months. Job matters will see a sudden jump in status, as well as income. A very positive phase on the second quarter could be beneficial. Professionals have an erratic and stressed period. Monetary gains will be positive and constant.
Money Matters
A sudden jump in monetary resources will come up, as income will rise, and the accumulation of money, savings, and gains in investments will return. This is a very positive phase, and you should make the most of it. Liquidity could be slightly low. New investments new peak. A new source of income or minor inheritance is possible in the next few months.
Love / Marriage
A busy social period. Love and relationships will be high priority, as well as passions, till the end of the year. Thereafter, a slowdown will come, as attention will move towards family. New long-term friendships / relationships could be formed at this stage. Marriages will be passionate and aggressive. There could be anger towards spouse. Avoid aggression.