You will also plan a short break, or a working holiday, which will allow you to do much more with your life.
LOVE
If you proceed with a new relationship, it will automatically raise difficult questions involving friends, group commitments, or the realities of your social life. The New Year is much more promising and this period could also clarify any unresolved issues about your ex. For the best results, throw all your energy into romance but skip the New Moons and the Full moons when your emotions will have a major sway.
If you are already aware that the issue of sons, daughters, pregnancy, adoption, sex, intimacy and contraception always raises dilemmas, steer clear of relationship summits near the end of the year. To squeeze the most from your relationship, take advantage of the options that a brother, sister offers. Anything on this list can help you make incredible progress together, with solid results possible in the New Year.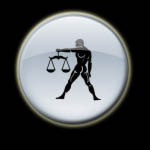 CAREER
To keep your working life simple, try to avoid Full Moon periods for major deals, discussions or dramas. What happens around the start of the year will enable you to run your daily routine along different lines, though. New projects, people, hours, equipment or methods will point you in a different professional direction, and in some cases, a total change of lifestyle will be in the offing. The period around the second quarter of the year is perfect for career decisions.
FINANCE
Update car, health and travel insurance as the year begins, then get on with your year. Soon after this, you'll team up with a person who is very different, in age or experience, but wants the same financial, business or property outcome. Join forces for good results. You can sort out the loose ends of a sale, purchase or deal. Skip the first quarter of the year for paperwork or debates, as your chances of hitting a delay, reversal or other complication are higher than usual then.
HEALTH
Of late you have been in an unusual health cycle, when new treatments, alternative ideas, innovative approaches and revolutionary u-turns have been on the agenda. This continues in 2008, but for a simple life, skip for important decisions. If you push your health priorities too hard near, you will also complicate another part of your life. Consider taking a break from the monotony of work. Beware of troubles from authorities above you. Try to subside your inner creatives.