Just skip January for the biggest plans, especially if cash or precious possessions are involved.
LOVE
Make peace with your ex partner, or team up with a potential new date, in this New Year, when it's easier to find common ground. Although decisions made may not reflect reality. For the most interesting relationships, forget the attitudes and expectations you had before as they may no longer work for you. A more open, experimental approach to dating could work extremely well for this year.
Approach the most important goals you share with your partner, then pick up the thread again, when you will gain amazing clarity about the success formulas in your relationship along with the danger areas. Sons, daughters, pregnancy, adoption and step-parenting will trigger big changes this year. Skip the early part of the year for major decisions, but do be prepared to revolutionize your old ideas. If sex is an issue, don't force discussions.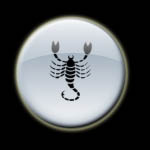 CAREER
You may be waiting to exhale where your working life is concerned, as you have been forced to live with a background burden for far too long. A private professional dilemma, a difficult boss, an impossible schedule, a changing industry or tiresome colleagues you have had them all, at various stages for the past one year. Just a little more stamina is required, and then you can put the past behind you, as you will no longer feel quite so weighed down. Until then, skip the end of the first quarter of the year for decisions.
FINANCE
This year will reshape your financial destiny so analyze the facts and figures, when other people's stake in your affairs will be crucial. For the best possible outcome for all concerned, it's also important that you remove the heat and emotion from any property, financial or business issue. As the year begins, you may need to be a total realist about your career and take control of your financial world. This will work well, with further gains.
HEALTH
You can close the gaps with someone whose experience is different to yours and make headway with a medical, diet or dental question. This will help you take full advantage of intriguing information and options, which begins to filter, and are still on your agenda. Navigate your way carefully through the year, though. Impatience, emotion or temporary madness should not be allowed to motivate decisions about your wellbeing.