Events to look forward to are a general feel-good factor, and a desire to be social and open; expansion in knowledge and personality; new relationships / love , a rise of activity in career. Be cautious about poor liquidity, pressure from people in authority; lack of comfort at home, as well as in the work environment.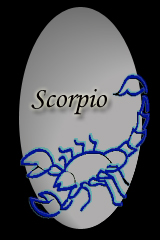 Career
A phase of high activity, and lack of clear focus in career. The results will be dominant till the first quarter, and picking up suddenly thereafter. Pressures from superiors could increase, too, during this time. Business will be low-profile till the first half of the year, and pickup suddenly thereafter. New investments should be avoided, however. Job matters will be low-profile and controversial. Avoid major issues, and wait until the end of the year before any significant steps are taken. Professionals have a below-average year for the fist few months , but things will pick up significantly thereafter. Overall, it's the beginning of a good phase for professionals.
Money Matters
Considerable improvement in finances is possible this year forward. The steady drain on resources will ease now. Income will dip and cause concern till the end of the first quarter. However, overall, the trends will be very positive. New investments should be gainful now. A sudden gain from property / real estate is possible now and into the near future.
Love / Marriage
An overall positive period in love life and social life begins, although the level of opportunities and exposure could be low for the first few months. Sudden improvements and a rise in your sex-appeal will come about from the month of June onward. Social success will be easy thereafter. Marriages could see distances and then see a very positive phase. Hidden aggression will remain throughout.