Events to look forward to are some progress in career, due to dynamic work and support of superiors / partners; happiness in love and relationships; expansion in scope of work and in work area. Events to be cautious are; worry and fear about finances; blockage in career, due to an uncooperative co worker or family issues; slow and steady increases in difficult attitude of spouse; disenchantment in relationships overall.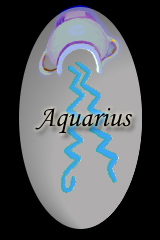 Career
A phase of expansion in your career could happen, as there will be sudden new opportunities, and an increase in the scope of your work. Joint work and partnerships could emerge during this time.
Business matters will be moderate, and see a rise in growth and new avenues thereafter. Creative work will give gains around the first quarter. Some pressures and losses are possible around the second quarter. Job matters will be under some stress. Overall, controversy should be avoided. Professionals have a gainful period till the end of the first half of the year. Thereafter, a slowdown, and hurdles will be experienced till the end of the year.
Money Matters
A slowdown in money matters, as there will be worry about resources. However, overall trends will look positive, and you will find long term trends in work-related finances very positive. Liquidity will be poor, and cause concern. Income will look up now. Investments will be average, but cause concern.
Love / Marriage
A positive period in love and relationships. Ego hurdles and work-related pressures could drag down social life. The first quarter could be stressful. Worry and miscommunication in love life could remain. Marriages will be happy mostly, but an element of doubt and dissatisfaction could enter. You should not let these thoughts grow, or there could be issues in the future. Unmarried people could find new marriage options this year or in the near future.