Activity level at work will remain very high, while hurdles at work will improve. Events to look forward to are growth at work and higher level of income; gains from real estate; creative ideas will give rich returns now; income will rise and happiness with an increase in friends is possible. Events to be cautious are some blocks in love life and career; slowdown in health; general monetary hurdles; development of gaps and diplomatic situation in family; stress and anxiousness .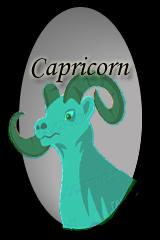 Career
Hurdles and blocks in career will run side by side in a very active and dynamic phase. There will be multiple opportunities which could bring good growth this year.
Hurdles will ease gradually, while a comparative slowdown will come after the first half of the year. Business growth will experience a slowdown, as new opportunities might decline further than before. Existing avenues will continue to perform well, and have decent gains. It will be beneficial to pursue current areas, rather than working on new growth aspects. It is a period of consolidation, rather than growth. Job matters will be positive, although some level of controversy could be present. There will be a rise in status. Professionals have a positive phase, too. There will be focused growth.
Money Matters
A slowdown in money matters, although a new or parallel source of income could also develop during this time. Income will be good throughout, and increase after the first quarter. Investments will be somewhat blocked till the first half, and pick up thereafter. A positive year overall.
Love / Marriage
A blockage in love-life remains till the end of the year. This could be due to blockages in career and ego issues. From the start oft eh second quarter, a sudden improvement in social life and relationships will arise. A positive period thereafter. Marriages will see a respite, as temperament of spouse will improve. You should be more flexible for better relations at home.