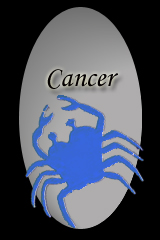 Purchase of a luxury item; happiness from children and intellectual developments; New education for some; new love interest are some events to look to.
Be cautious about Ego at home, issues / ego with children; aggression towards spouse / unrest at home; Expenses on home / office; financial pressures. The second half of the month will be better than the first of the month.
Career
Hurdles and opposition at work. Certain domestic issues will also have a pulling-down effect in work during the year. Improvement is possible after the first quarter of the year, when new creative ideas will provide growth and progress. Business matters will experience gains, but there is income in hurdles, too. A better gainful period around the end of the year. Job matters will be positive, and a rise in status is possible. There could be some changes, too. Professionals have a sudden and excellent rise this year, due to their creative work and use of knowledge. Better prospects in store.
Money Matters
Some hurdles in money matters could buildup, as the level of monetary commitment could rise. Gains from spouse could become possible now. Income will be good. Property will be beneficial, investments will give gains. New investments will be lucky. Possibility of the purchase of a house or car for some, towards the second half of the year.
Love / Marriage
An active period in love and relations, especially after the first quarter. Passions and the level of desire will be high. You should exercise restraint on your thoughts, and enjoy the period of attention. Marriage matters will be average, but there could be repeated issues due to differences of opinion. Avoid controversy around in conjugal/love matters. Not many marriages chances for unmarried people during this year.