If you're attached, expect to be proud of your choice and to end up even closer to your partner by the time summer rolls around.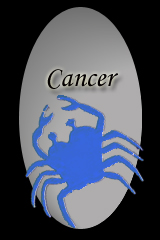 LOVE
The first half of 2006 will be fantastic for your self-esteem. Revel in the unexpected recognition of your attributes and talents, and don't be surprised if romantic overtures accompany the hearty compliments.
If you're single, you're likely to be approached by someone you'd never quite thought of as a serious prospect. The other person may feel far more passionately than you do. If you're not prepared for the exclusive relationship they propose, then respect your own instincts and don't allow yourself to be persuaded. If you've already got a special someone, showers of praise and material signs of affection from your partner certainly aren't going to hurt your relationship.
Later in the year, you may have to wean yourself from the unsolicited accolades. Honestly ask yourself if you think things would be appreciably different; if the answer's no, retreat before any damage is done. In the early winter, look for a new face or even a foreigner to make an entrance into your life.
CAREER
The first couple of months will be pretty intense as you find yourself drawn into massive bouts of networking . Use that common sense you are so famous for in evaluating all promises and claims, as at least one of these connections will offer more than they can deliver. Toward the end of the year, probably around mid-autumn, you will experience a wave of nostalgia for a long-ago work situation that you know deep down is irreplaceable.
As important as your work relationships will be throughout the year, you will find your relationship with money to be just as important to your career. Focus on spending, budgeting and cost-cutting as much as possible -- the more you save early on, the better off you and your organization will be at the end of the year.
Listen to your gut and figure out what's really best for you in light of your long-range career goals, but don't think twice about revising those goals if you think they're off base.