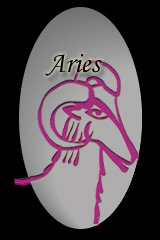 LOVE
At the beginning of the year, you'll sense the opportunity to deepen a friendship or reignite a relationship that you'd begun to take for granted. Pay attention to the clues that indicate your partner is ready to take your connection to a more intense level. Give yourself plenty of time and opportunity to ease into this exciting change.
Around the middle of the year , your ability to concentrate on the softer side of life will be somewhat diminished. You can keep your sympathies supple through all upheavals by lavishing attention on yourself.
By the time the year end arrives, you will begin to feel more confident with the path your life is taking. And perhaps to your surprise, your clear-eyed vision of the future may not include a certain romantic partner. Think deeply about the situation, but if you feel like cleaning out your closet to make way for something new, don't second-guess your preference. You're coming into contact with new people every day, and if someone else is better aligned with your inner self, you won't rest until your lives run parallel in all the best ways.
CAREER
Your powerful, restless energy generally means that if you're not moving up, you're itching to move on. That can be frustrating, as it might often seem that you're packing just as you finally get settled into a new position. Raw ambition can only get you so far, though, and early this year you will find yourself inspired to take a new look at your current position. You won't be shedding your ambition so much as fulfilling your desire to see longer-term plans come to fruition. Expect a two-month period of solid, deeply satisfying personal growth.
After all that, you will find substantial new territories to explore in the spring. Your competitors don't stand much of a chance unless, that is, you let yourself get too distracted by the sheer volume of opportunities to pick a few and focus on them.
Toward the end of the year, you might feel the urge to move on yet again. Try to channel that energy into something different -- jettison some of the less profitable or interesting components of your work, for example, or restructure your current approach. When you reflect on the changes 2006 has brought to your working life, you will see the deeper pattern that you likely missed while it was developing all around you.