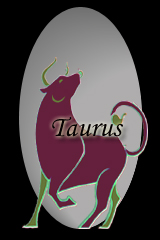 LOVE
You've been stricken by wanderlust, and during the first few months of the year, you'll be happiest if you feed your hunger for new scenery and best of all, new experiences. You'll discover things about yourself that you had never considered before. But perhaps best of all, you'll unearth new dimensions in your friendships or your relationship with a special someone. If you have to leave a loved one behind on your travel adventures, your thoughts will turn repeatedly to the small gestures that make your relationship different from any other you've ever had before.
If you can take a loved one with you, you'll fall for those endearing habits all over again, and instead of writing letters, you can whisper passionate phrases directly in his/her ear. Meanwhile, if you're single, you won't be able to hide in your solitary life for long. From March through September, romantic opportunities will fly into your path. Perhaps you'll even meet a candidate for romance on your travels to distant destinations. Work up an appetite for delightful surprises. At the end of the year, be prepared for significant and welcome changes in your romantic partnership.
CAREER
The first few months of the year will almost certainly see you looking for a change of venue. It might not be a new workplace, though you'd be happy with a relocation or even just an extended business trip to a part of the world you've never seen. Don't let your desire for stability and security keep you from branching out. You've got to explore this avenue, and you shouldn't let anyone or anything get in your way. Simplicity will be important in all your endeavors.
If you know for certain that you're committed to your job or profession, that knowledge will strengthen considerably, and you'll most likely find the inspiration to take your career to the next level. If you have any serious doubts, though, they will be magnified. The upside of these doubts is that they will open you up to the new possibilities and opportunities surrounding you at that time.
You will be grounded and you have to build your credibility with your supervisors and important clients. Pay close attention to what long-timers in your workplace have to say about developing situations and you won't go wrong. Accounts and budgets will be on the agenda for the last couple of months, and you might need to finesse your relationships with partners and peers in order to move forward.