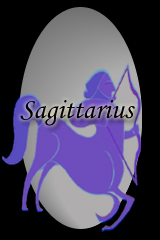 LOVE
This year, you'll be making even more dramatic changes than usual. What's truly different about your orientation toward the world in 2006, however, is that the alterations you're making will feel definitive, especially when it comes to romance. You're changing, but it's not for the sake of change itself. It's because you've finally set your sights on the person you want to be -- and perhaps even the person you want to be with too. Now that you've got your lodestar, navigating the tumultuous waters of your life will be easier.
In the first three months of the year, a series of almost fated encounters will remind you that other people are in your life for a reason, and that the health of your relationships is as crucial to your happiness as money or personal possessions. That's not to say that you'll be completely disinterested in material wealth this year. You'll continue to spend your hard-earned money, but you'll be more likely to use it to buy gifts for others.
Another shift this year may be even more shocking to the people who know you best. With your free spirit, no one ever pegged you as the type to settle down. But this year, when you follow your heartstrings, you may find that they lead to one person in particular. You'll find romance in the most mundane activities, as long as you're in this person's presence. From sharing the morning paper to turning the thermostat down at night, the smallest routines will take on added significance. If you're still searching for that perfect match, 2006 looks promising.
CAREER
Expect lots of those big changes throughout the year as you follow your restless heart into something new, time and again. One thing that should not trouble you in the least is finance. You'll find a way to pay for whatever changes you make; in fact, your rigor with money will be a model for others to follow. Experiment with anything that interests you, and you'll close out the year on a high note. Spring and winter are the best times for making the transition into a new job or career.
You will see patterns in the first quarter of the year that nobody else seems able to discern, and this will give you a major leg up in your dealings with competitors. You might even end up so far ahead that you can coast through the rest of the year dealing with issues that used to be secondary to your job. It's a pretty good time for a sabbatical or a leave of absence.
The changes you are making will eventually start to wear you out a little, and you might look to a part of your life that you can rely on for stability. You could find this at work through personal relationships with colleagues or customers or through ongoing responsibilities that are unlikely to develop beyond their current parameters. In a change from years past, you will find this much less boring than relaxing and will experience it as something to look forward to during increasingly turbulent times.