New relationships,career changes, financial revamps and health concerns are in for this year.
LOVE
For a peaceful existence, avoid serious dating, mating and relating near the start of the year as the situations and people you attract around those times will bring complications. This is the perfect year to move your love life into a new area and forget traditional ideas you might have about love and commitment. Unusual alternatives like speed dating, online relationships, and other rule-breaking experiments will make you glad .
Something has to change in your relationship, but how far should you go and how much can you take from your partner remains a big question even for this New year. Much depends on timing, so focus your ideas which will do much to clarify your next step. Avoid sweeping decisions which are volatile. To keep your love alive and kicking, expect the unexpected at all times, and try to go with the flow. Expect a huge breakthrough in your love life/married life.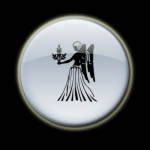 CAREER
Skip complications by refusing to push your agenda, accept interviews, organize important meetings or take new projects for the start of the year. There is certainly room for imagination and inspiration in your career, though, and what happens as the year begins will also have a pay-off on the home front. Best job related decisions can be made this year. A major financial revamping is on the anvil. Don't forget to take a break from monotony in work. You would be too much stressed up this year.
FINANCE
You will spend on home improvements this year, and increase the space, light or prestige of your home. Alternatively, it's time to sell your property, buy a new one, or change a lease. The best days for all real estate decisions can be taken around the start of the year. Avoid the full moons and the New moons for expensive decisions. Do join forces on a special deal, sale or negotiation towards the end of the year.
HEALTH
You can proceed with medical, diet, dental or health insurance decisions during the start of the year when planets are in your wellbeing zone. To avoid complications, skip important paperwork or procedures. Keep a tab on your diet. Do not be a couch potato, instead go out into the open and feel the fresh air rushing in. Take time to go out on short lazy trips to enjoy nature. Avoid spicy foodstuff which might spoil your belly. Prevention is better than cure.