second quarter of the year for important decisions or discussions, as the end of year will be easier, and guarantee you goodness in life.
LOVE
If you start a relationship this year, you will need to face tricky questions about your appearance, image, reputation, name and face. Being in a partnership then will trigger some hard issues, so be prepared to reach a creative compromise with yourself. For total agreement between your heart and head, aim to make decisions around the New year , when situations will help you make the right choices.
You will re-launch yourself this year, with a wonderful new look, or dramatically different role. The world will no longer see you in the same old way, but your partner will need to be extremely secure, tolerant and flexible to cope. A sense of humor will help. This is the best year to fix problems, make plans and deepen your commitment. To avoid crazy decisions, though, slow down and cool down for the year end.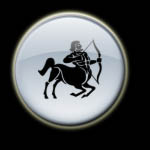 CAREER
If you make professional decisions this year, you will put yourself on a see-saw with your home life or family commitments at one end, and your ambitions at the other. For an easier time, wait until the second half of the year, when you will have a fuller picture, and can carefully create a new way to manage your time, energy and goals. Be cautious over spring and summer, though - if you resign or risk unemployment, then, there is no guarantee of a quick fix. If you are willing to take on a new job read in between the lines to avoid future catastrophes.
FINANCE
Use this year to organize your finances for the year ahead. If your banking decisions this year will also dovetail with expenses linked to a mortgage, lease or home improvement plan, keep life simple by avoiding the first quarter of the year. Allow for delays or errors in your affairs financial affairs but do capitalize on your biggest wealth potential which is in store.
HEALTH
For the best outcome in your health, skip the period around the start of the year for any health related work-outs, but do your homework or make appointments a few days later. This year should help you make watertight plans for your mind, body and spirit in a way which serves all of them, at the same time. Reduce the emotional temperature when making health decisions. Functional health needs care. Keep a tab on your diet.