Saturn is also not in a good position to support you through life. Also Rahu and Ketu transits add to the woes.Simha Rasi natives would be the worst affected by this Guru peyarchi. Their energy levels would be drained completely. Only the grace of God and prayers shall alleviate your sufferings in this period. Particularly the first 5 months of this transit period would be the worst for you. Prepare for the worst and have forethought before venturing into anything.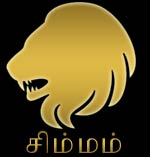 You are advised to be more alert during this Jupiter transit. There would be more peace and happiness at home. Your income flow would increase and relations with authorities would be smooth and favorable. A philosophical attitude might come for the natives during the course of this transit.
Pariharam or Remedies for Guru Peyarchi:

1. Avoid taking Non-Vegetarian food for this period

2. Visit temples on Thursdays and Saturdays.

3. Visit Guru (Jupiter) temple in Alangudi near Kumbakonam in Tamilnadu.

4. Visit Sani (Saturn) Temple in Kuchanur in Theni District or Thirunallaru.

5. Help older people and students with their works.

6. Do charity as much as you can.

7. Prayers and pilgrimage are a must for the natives.

8. Serve the cows, the poor and the needy.
Guru Peyarchi Palangal for 12 Rasis or Effects of Jupiter transit on the 12 Moon signs