This transit would cause expenditure related to auspicious events at home and travel. Saturn would help you to excel in your career and finances. Only the last four month period of this transit between April 2016 and July 2016 would be bad for you. Caution need to be exercised during this period.There would be a bit of insecurity in life. Be brave to face obstacles and enemies in life. Avoid journeys and rely on the grace of God for this period. Patience needs to be maintained in financial and personal matters.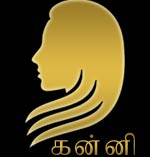 Pariharam or Remedies for Guru Peyarchi:

1. Avoid taking Non-Vegetarian food.

2. Visit temples on Thursdays.

3. Visit Guru (Jupiter) temple in Alangudi near Kumbakonam in Tamilnadu.

4. Do charity as much as you can.

5. Rely on prayers and meditation to alleviate the malefic effects of Guru.

6. Serve saints and teachers.
Guru Peyarchi Palangal for 12 Rasis or Effects of Jupiter transit on the 12 Moon signs