peyarchi to a certain extent. The transit of Ketu and Rahu in January 2016 would also help you a lot.Jupiter would be causing issues both personally and professionally. There would be problems in all quarters of your life. But then the fist five months period from July 2015 to November 2015 looks better than the rest of the period.in general this Guru peyarchi shall give good returns if you work hard. Stay away from disputes and enemies in life. However legal matters would be favorable for you and you would become self-reliant. You are advised to be alert as foes may pretend to be your friends to get your support.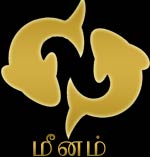 Pariharam or Remedies for Guru Peyarchi:

1. Avoid taking Non-Vegetarian food.

2. Visit temples on Thursdays.

3. Visit Guru temple in Alangudi near Kumbakonam in Tamilnadu.

4. Do charity as much as you can.

5. Concentrate on prayers and meditation.

6. Donate clothes and sandalwood to a priest.
Guru Peyarchi Palangal for 12 Rasis or Effects of Jupiter transit on the 12 Moon signs