But it has to fight the effects of Sani or Saturn in your 12th house to bless you with this.The period between September 2015 and Dcember 2015 and between May 2016 to July 2016 would be particularly much favorable for you. The rest of the period would be problem-free though major positive developments could not be seen.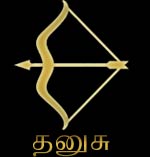 In general the guru peyarchi would bring in good luck for you. There would be confidence and enthusiasm in life. You would have success in work and happiness at home. Long distance journeys materialize, you would get the good contacts of some saints or sages.
Pariharam or Remedies for Guru Peyarchi:

1. Avoid taking Non-Vegetarian food and alcohol.

2. Visit temples on Saturdays and Tuesdays.

3. Visit Kuchanur temple in Theni District or Thirunallaru temple.

4. Do charity as much as you can .

5. Let prayers and meditation be your companion for this period.

6. Put raw rice in flowing water.
Guru Peyarchi Palangal for 12 Rasis or Effects of Jupiter transit on the 12 Moon signs