This guru peyrachi will be excellent for the following 5 rasis, but Saturn might hinder the benefic effects to a certain extent:

1. Kumbham (Aquarius)

2. Dhanushu (Sagittarius)

3. Thulam (Libra)

4. Mesha (Aries)

5. Kataka (Cancer).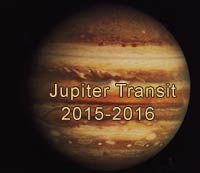 His guru transit would be very bad the following rasis, but Saturn will support strongly to ward off the malefic effects of Jupiter:

1. Makaram (Capricorn)

2. Virchigam (Scorpio)

3. Meena (Pisces)

4. Mithuna (Gemini)

5. Simha (Leo)
Kanni (Virgo) and Rishaba (Taurus) Rasi natives will have mixed results during this transit. For Meena, Simha and Vrischikha Rasi natives the transit is going to be very bad.
Guru Peyarchi Palangal for 12 Rasis or Effects of Jupiter transit on the 12 Moon signs
Don't know your Moon sign,Click Here: