But now this Guru peyarchi would alleviate the sufferings given by Saturn or Sani.Though this transit would be favorable for you the bad influences of Sani might hamper general goodness. There would be however positive developments in your health, career, family and finance. Auspicious events take place at home and your though process would be improved a lot in this period. Business people would get good gains and those in services are in for a relocation or pay hike. You would get the goodwill of friends and religious pursuits are on the cards.You will see excellent results between September 2015 and December 2015 and again between May 2016 and July 2016. The rest of the intermediate period does not look good due to the transits of Saturn and Mars.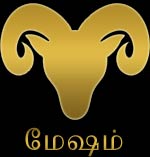 Pariharam or Remedies for Guru Peyarchi:

1. Avoid taking Non-Vegetarian food for this period

2. Visit temples on Saturdays and Tuesdays regularly.

3. Visit Kuchanur temple in Theni District or Thirunallaru temple once.

4. Help older people and students.

5. Do charity as much as you can.

6. Rely on prayers and meditation for peace in life.

7. Do services to sages or priests in temples.
Guru Peyarchi Palangal for 12 Rasis or Effects of Jupiter transit on the 12 Moon signs