Jupiter needs to put up a real fight with Sani posited in you 7th house to bring goodness in your life and hence the benefic effects of this transit would be minimal only. Health and relationship issues need to be handled with caution during this Guru peyarchi period.During this Guru peyarchi you get a chance to buy a new car or a new house. There would be peace and harmony at home. You would get the favour of authorities in this time.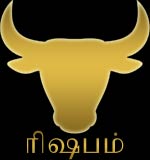 Pariharam or Remedies for Guru Peyarchi:

1. Avoid taking Non-Vegetarian food for this period

2. Visit temples on Saturdays and Tuesdays regularly.

3. Visit Kuchanur temple in Theni District or Thirunallaru temple once.

4. Help older people and students.

5. Do charity as much as you can.

6. Rely on prayers and meditation for peace in life.

7. Maintain purity in your daily life.

8. Donate black gram or lentils to temple.
Guru Peyarchi Palangal for 12 Rasis or Effects of Jupiter transit on the 12 Moon signs