Career
Saturn transiting to the 10th house of career would bless Rishabha Rasi people with goodness in their profession. However occasional hindrances cannot be ruled out. Saturn would ask you to keep working hard to excel in career. Be patient, follow your obligations and duties well and you would improve in your career standing during this transit period. Be supportive of authorities and peers in work place.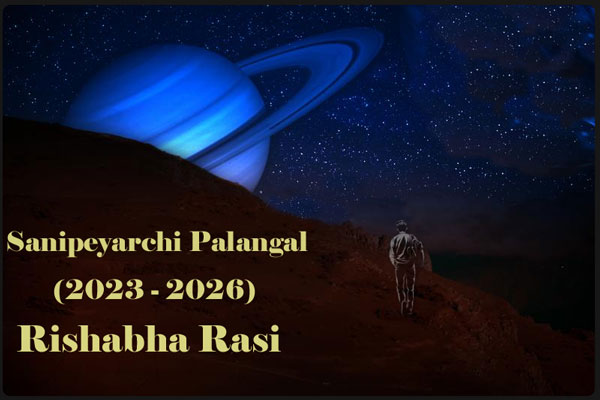 Love/Marriage
The single Rishabha Rasi natives are likely to find an ideal mate and get married as Saturn transits this year. They would enjoy happy love life and those in marriage might encounter some troubles. However better understanding and commitment to partner would see them through. Compromising with partner or spouse would go a long well in cementing your relationships during this Saturn transit period when there might be occasional strains in relaitonships.
Finance
This transit of Saturn improves the financial standing and wealth of Rishabha Rasi folks. But then Rahu or the Moon's North node posited in the 12th house might bring about unwanted expenditure of sorts. Loans and financial troubles might arise. Beware of any speculative deals for the transit period.
Education
Saturn moving to the 10th house for Rishabha Rasi students would improve their creative abilities and intelligent. Keep working hard and remain focussed always. The transit favors overseas study prospects for the deserving students. And natives have high probability of going for higher studies through the year.
Health
As Saturn transits the 10th house for Rishabha Rasi natives, their general health would remain average. Natives are advised to take good care of their health. They should eat a well balanced diet and indulge in physical and mental workouts this year for goodness in health and welfare.
Sani Peyarchi Palangal for 12 Rasis
Effects of Saturn transit on the 12 Moon signs