Kumbha Rasi natives are asked to be cautious during this transit period of Saturn though. They are in for many life lessons with the transit. Sometimes things would not go the way you have anticipated. This might make you quite impatient and sluggish, you would lose faith in yourself. Do not lose hope, keep working hard as Saturn is all about hard work and discipline. Follow spiritual pursuits for inner peace.
Career
Career would turn stressful for Kumbha Rasi natives with this Saturn transit to their own house. Your work load increases, but with nor much relative remuneration. Promotions and pay-hikes would elude you. For some relocation would be a sore in the arm this transit period. There might be troubles from peers. Do not lose your hope or temper, instead keep working hard all this season.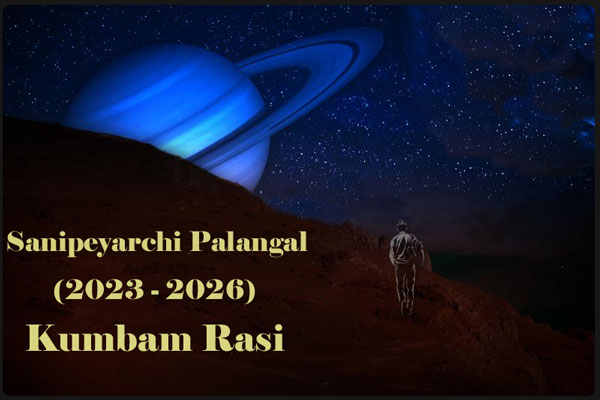 Love/Marriage
As Saturn transits to your sign, there would be troubles in your domestic front. Your words would not be heeded, misunderstandings prevail and there would be disharmony at home. Only compromise from your part would mend out differences. Also your love relationships might suffer without commitment. There would be frequent rifts and arguments with partner or spouse through the transit period. Not a time to tie the knot as well. The single ones are advised against settling in relationships for the period. Think cautiously and act practically without making any harsh decisions in your personal life for the season.
Finance
The finances of Kumbha Rasi natives is in for some debacles thanks to the transit of Saturn or Shani to their own house in January 2023. Though inflow of funds would be average, unwanted expenditure go through the roof. Those into businesses would see their expenses sky-rocket. Beware of frauds and false financial promises around. Stay away from all speculative deals for the period.
Education
As Saturn transits to their own house in January 2023, Kumbha Rasi students would meet with difficulties in their studies. They need to stay committed and focussed to tide over this tough period. You need to work hard to keep abreast of your line of study. Oversea study opportunities are in for the deserving students this transit period. Natives would get much encouragement to hone their skills as well.
Health
Kumbha Rasi personalities would face health issues as Saturn transits to their own sign in 2023. They are advised to resort to good dietary practices and physical activities. Issues related to digestion, nerves and the spinal cord are probable if the natives are not vigilant during this transit period. Occasional medical intervention is advised. Mental activation is also something that is needed for Kumbha Rasi folks for the period.
Sani Peyarchi Palangal for 12 Rasis
Effects of Saturn transit on the 12 Moon signs