During the period, natives are advised to be responsible. You get more opportunities for growth in life, but hard work and commitment is needed on your part. Also do not let fame or influence get to your head, be subtle and lay low. Social circle expands and new acquaintances come under your fold.
Career Prospects
With this transit of Saturn to the 11th house, Aries folks would be blessed with good career scope. You would get more responsibilities, however obstacles also stare at you. You need to stay committed and work hard to keep yourself afloat. If into services, promotions or pay hikes are likely and if you own a business, the profits improve this season, but do not expect a windfall.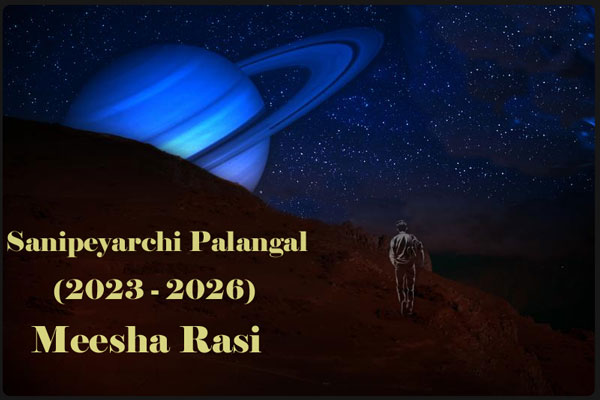 Love/Marriage
As Saturn transits to your 11th house your social life gets highlighted. Friendships play a major part for you now and your social circle widens. Some of you would find an ideal soul-mate this transit period. There might be some delays and hindrances for your marriage aspirations due to the presence of Ketu or the Moon's South node in your 7th house. Being patient and avoiding rash decisions would see the unmarried natives getting married in course of time through the year.
Finance
As Saturn moves to the 11th house of gains, your finances would be quite good this year with ample profits coming your way. You would be able to get hold of good profits this year. You would be made financially stable this year thanks to Saturn transit. At times profits and rewards get delayed, wait for it patiently and keep pursuing your works.
Education
Saturn or Sani might hinder the study prospects of Mesha Rasi students during this transit to the 11th house. But then with focussed concentration and continuous commitment they would be successful and would perform well. Success is guaranteed in all your educational endeavours provided you keep working hard.
Health
The transit of Saturn to the 11th house would be quite good for Mesha Rasi people. Natives are advised to bring about a good balance between work and play. Keep a tab of what you eat and follow good diet practices. Make Keep yourself physically and mentally active through the transit period to stay in good shape this year.
Sani Peyarchi Palangal for 12 Rasis
Effects of Saturn transit on the 12 Moon signs