Maternal relations would be good and gains through property probable. Then in September 2017, Guru transits or moves over to your 5th house. This indicates marriage for the single ones among Mithuna natives. Your financial status improves and there would be goodness in life. Charity and social works would give you peace and solace in life. Children would bring joy and happiness to the family. Gambling and share market trading would give good returns for Mithuna natives as Guru transits now.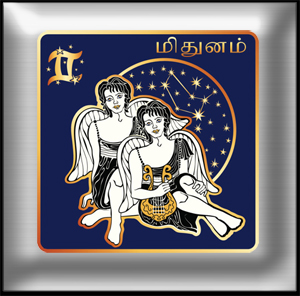 Between Sep 11, 2017 to Oct 25, 2017 - Good Period.
Oct 25, 2017 to Mar 09, 2018 -Excellent Growth.
Mar 09, 2018 to Jul 10, 2018 -Mixed Results.
Jul 10, 2018 to Oct 11, 2018 -Success and growth.
Remedies for Guru Peyarchi
1. Avoid non-veg food on Tuesdays and Saturdays.
2. Visit Shiva Temple or Durga Devi temple on Tuesdays and Saturdays.
3. Visit Kuchanur in Theni District or Thirunallaru or any other Sani or Saturn temple.
4. Visit Kalahasthi Temple near Tirupathi.
5. Rely on prayers and meditation.
6. Do charity, help the poor and the downtrodden.
Guru Peyarchi Palangal for 12 Rasis or Effects of Jupiter transit on the 12 Moon signs