There would be good income flow and overseas career or residence opportunities are probable. However your work schedule would be quite hectic for the period. Make sure that you spend ample time with family and friends. General health also remains good for the period.
Then in September, 2017 Guru or Jupiter transits to your 10th house of job or profession. This would bring about some troubles in the work front. You would have a hard time balancing work and home. Give all your might, practice patience, lay low and success is yours for the asking. This period would bring about major changes in your personal and professional life.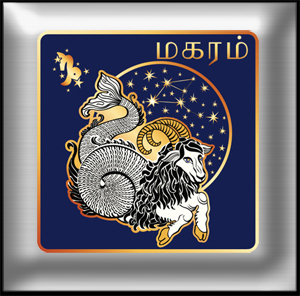 Between - Sep 11, 2017 to Oct 25, 2017- Goodness.
Oct 25, 2017 to Mar 09, 2018 -Not a good period.
Mar 09, 2018 to Jul 10, 2018 -Moderate Growth.
Jul 10, 2018 to Oct 11, 2018 -Sudden Debacle.
Remedies for Guru Peyarchi
1. Avoid taking Non-Veg food on Tuesdays, Thursdays and Saturdays.
2. Visit Kuchanur in Theni District Thirunallaru or any other Sani temple.
3. Visit Alangudi temple or any other Guru or Jupiter temple.
4. Help older people and students.
5. Recite Sudharsana Maha Mantra to get protection in life.
Guru Peyarchi Palangal for 12 Rasis or Effects of Jupiter transit on the 12 Moon signs