This assures or promises you much gains in life. Long distant journeys would materialize and love interests or new friends might come up in your life.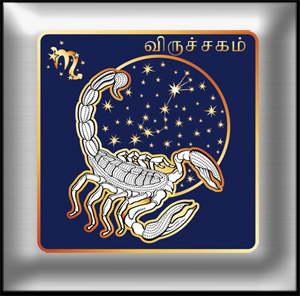 Then in September, 2017 Guru or Jupiter transits to your 12th house. This would bring about untold sufferings and problems in your life as 12th is an evil house. Health concerns arise for native and family members. Bad temper might land you in unwanted troubles. However hard work would help you to stay on track. Beware of enemies lurking around and lay low for the period.
Between Sep 11, 2017 to Oct 25, 2017- Testing Period.
Oct 25, 2017 to Mar 09, 2018 -Some recovery in sight.
Mar 09, 2018 to Jul 10, 2018- Mixed Results.
Jul 10, 2018 to Oct 11, 2018 - Auspicious events at home.
Remedies for Guru Peyarchi
1. Avoid taking Non-Veg food on Saturdays and Thursdays.
2. Visit Kuchanur or Thirunallaru or any other Sani temple.
3. Visit Alangudi temple or any other Guru or Jupiter temple.
4. Recite Sudharsana Maha Mantra and pray to Lord Balaji to reduce financial problems.
5. Help poor students in their education.
6. Visit temples on Thursdays and Saturdays.
7. Do Meditation and Prayers as much as possible.
Guru Peyarchi Palangal for 12 Rasis or Effects of Jupiter transit on the 12 Moon signs