There would have been troubles and tribulations all around you. In September 2017, Guru transits to your 7th house of marriage, love, partnership and relationship. This would improve the marital prospects of Mesha Rasi natives. Your financial status increases and your resources would be good.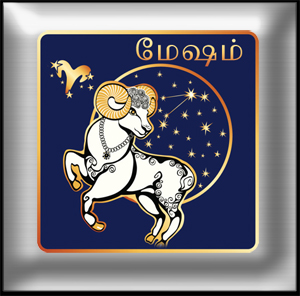 There would be good relationship with siblings and partners in general. Partnership ventures would prove gainful for you. But then natives are advised to keep their temper under control and avoid aggressive and impulsive acts as Guru transits from the house of Virgo to Libra.
Between Sep 11, 2017 to Oct 25, 2017 - Average prospects.
Oct 25, 2017 to Mar 09, 2018 -Very Good Time.
Mar 09, 2018 to Jul 10, 2018-Some setbacks.
Jul 10, 2018 to Oct 11, 2018 -Excellent Time.
Remedies for Guru Peyarchi
1. Visit temples and avoid taking Non-Veg food on Saturdays
2. Visit Kuchanur or Thirunallaru in Tamilnadu or any other Sani (Saturn temple).
3. Help the older and handicapped people
4. Do charity as much as possible.
5. Meditation and Prayers to be done.
Guru Peyarchi Palangal for 12 Rasis or Effects of Jupiter transit on the 12 Moon signs