Taurus Love Compatibility Horoscope 2020
---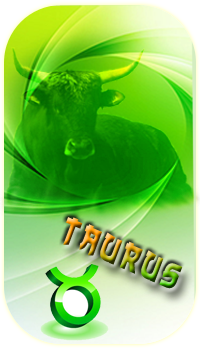 The 7th house of love and marriage for Taurus folks seem to be quite undisturbed through the period of 2020. You would be having what you want in your relationships and there would not be any major drastic changes in this area.
The year promises new friends and acquaintances into your fold. However these friendships might be quite unstable and might end suddenly or bring disruptions in your love life or marriage, be cautious. Be wary of the social changes that happen around you.
Your planet of love namely, Pluto last year moved from the sign of Sagittarius into the zodiac house of Capricorn. This makes sure that marriage pacts are intact.
Best and Worst compatibility signs for 2020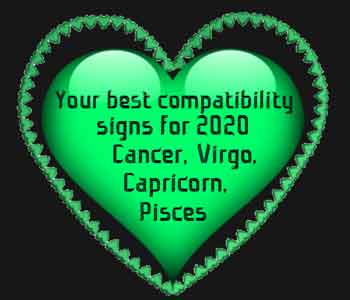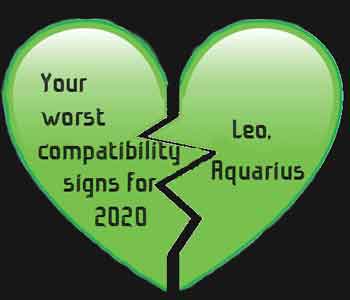 Best and Worst love match signs for 2020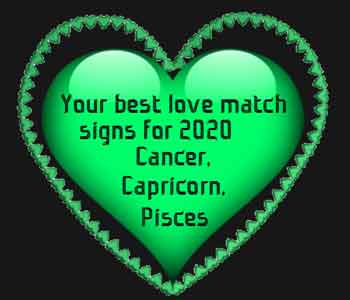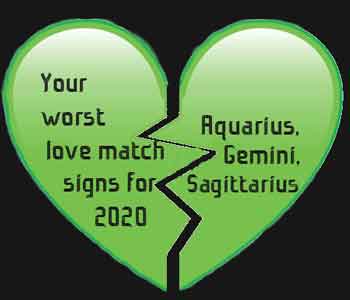 Also Taurus folks in love would have a more stable, compatible and romantic relationship with their partners. Most of the natives would settle down with a partner just because they are more resource-oriented, material concerns would be your priority for the period though. Someone with a good career or profession would be more alluring rather than one who is hunting for a job position. And your planet of love is in your 3rd house of communications. This asks for mental and intellectual compatibility with partner as well through the year 2020.
Taurus natives who are presently into a bad marriage or love relationship can mend the same by means of a transparent communication with their partner or spouse. The married ones might experience periods of incompatibility and instability all through the year. Some folks stand to lose their partners by means of health concerns or accidents and this coincides with certain natal chart positions as well. In general year 2020 would be a testing time for the Taurus folks when better compatibility in love and marriage are asked for.