Aquarius Love Compatibility Horoscope 2020
---
This year would not be an eventful year for Aquarius guys in the sense that neither their 5th house nor their 7th house is strong enough. But then this does not mean that the natives lack interest in the field. There would be overall development in your area of love and marriage, though you would be giving importance to career and finance through the year. Some of you guys would go the spiritual path as well.
The single Aquarians would have much fun through the year and the married ones would have quite a compatible life through the year ahead. And beware of the Solar eclipses due in January and July of 2020 when your love, marriage and compatibility would be tried and tested for the worst conditions possible.
But then friendship gets greatly emphasized with better compatibility predicted with friends for the season. This is because, Jupiter your ruler of friends enters your sign as the year starts. New acquaintances would be made and some might turn into potential love encounters. This is not a strong romantic period for Aquarius guys rather as Saturn is in your 8th house of sex inhibiting your sexual urges.
Best and Worst compatibility signs for 2020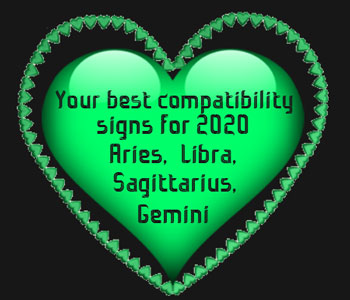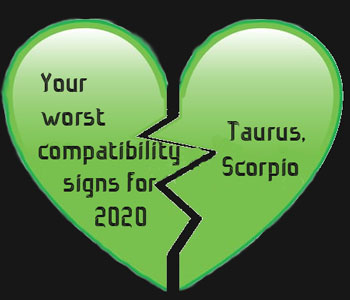 Best and Worst love match signs for 2020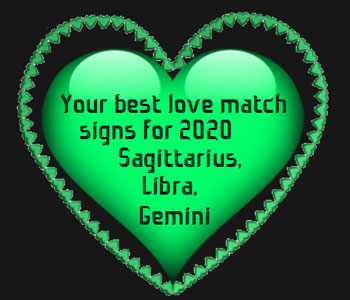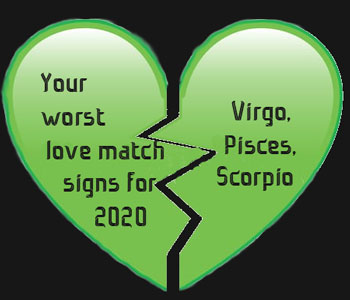 Then during October 2020, Mars would be entering your 7th house of love and marriage and would stay there for quite a long period through the ensuing year as well. This would urge the single ones to get married and the married ones to seek better compatibility with their partners in life.
The married Aquarius folks would find the year 2020 to be more of a period of testing and trials. Be prepared to handle rifts of sorts around the last quarter of the year. Those of you looking to tie the knot a second time, would not find the time conducive for the same. Even if you do so, you would end up in totally incompatible relationships, hence be cautious.
The single ones would find the last two months of 2020 quite favorable for their love pursuits. The most compatible periods of the year would be between May-June, July- August and August to September.