Capricorn Love Compatibility Horoscope 2020
---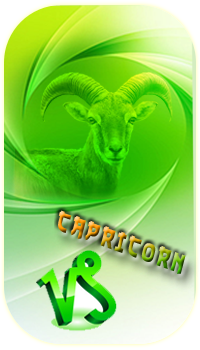 For the year 2020, Capricorns would see many changes in their love life and marriage. Most of you would be taking your present love or marriage for granted, you would be satisfied with the status quo. However be warned that changes are just round the corner.
The lunar eclipses due this year would try and test your love life and compatibility. Be prepared for some severe hardships this period. Most of the Capricorns would be focussing on career and finances that love would be left in the lurch for last minute appraisal.
During the year, your success and fame in career might mar relationships and bring about incompatible moments with partner. Some of the flaws of the relationship would brought to the fore these days.
Best and Worst compatibility signs for 2020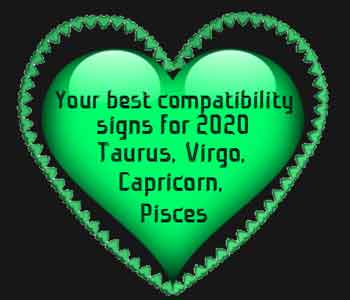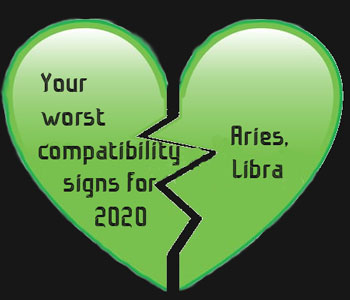 Best and Worst love match signs for 2020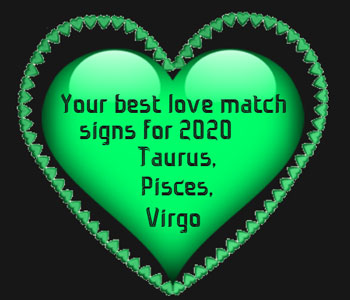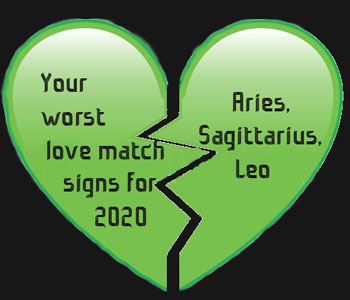 Also be warned that the solar eclipse would happen in your 7th house of love and marriage on the 22nd of July, 2020, impacting your love and marriage considerably. Break-ups with partner or spouse would be quite common for Capricorn folks as and when the eclipses happen. However a solid foundation and better compatibility with partner would stand these bad tides.
During the year ahead, single Capricorns would feel the urge to get married. And those married might experience tumultuous period. Those vying to tie the knot would find delays and hindrances of sorts marring their marriage plans for a month or two through the year. Also alliances in friendship and businesses would also be tested these days.
The conducive periods for love and marriage would be during end of June to end of July and the whole of August 2020. Moon rules your love moves and hence its waxing and waning through the months would alter your love pursuits and compatibility with partner. The waxing Moon particularly attracts potential partners to you. The Moon would bring about many short bouts of love encounters that change with the Moon's phases, those would be momentary and not long standing.
If you are one planning for a second marriage, then the year favors the same with a compatible partner into your net. Marriage prospects for Capricorn natives brighten during the last quarter of the year. There would not be much problems in hitching a partner, they just come your way without much effort on your part this year.