Scorpio Love Compatibility Horoscope 2020
---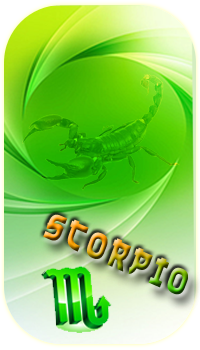 The Scorpio natives who are married have quite a compatible period in life all through the year 2020. The single ones would have non-committed relationships for the period. But then this would be one-of a kind year, a period which would rarely visit a Scorpio native in terms of relationships. Most Scorpios wont like to be tied down in a relationship or marriage even if it is totally compatible enough for them. Love and potential marriage prospects strike you from the rarest places around.
The zodiac sky makes sure that your area of love and relationship are lively and thriving all through the year ahead. You would be experimental in love and marriage these days. Trials and errors would land you in a compatible love relationship or marriage though. Success or failure does not harm the natives much as you are not tied down or committed for the period.
Best and Worst compatibility signs for 2020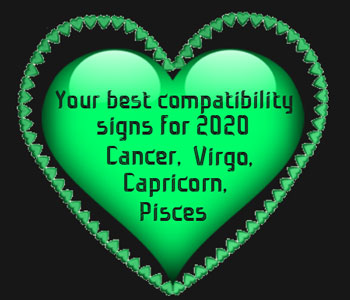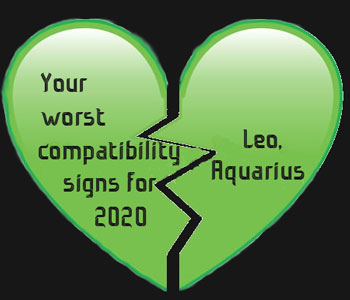 Best and Worst love match signs for 2020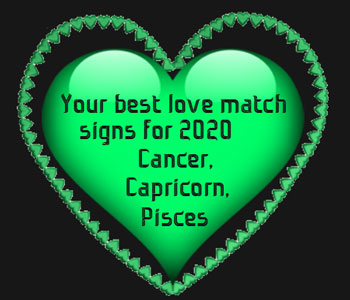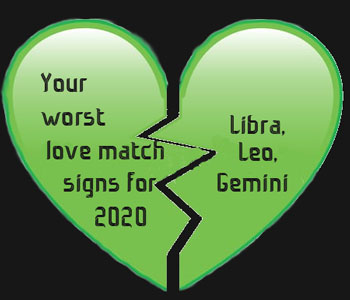 The single Scorpios would be on the look out for compatible partners this year. When you think that the guy or girl in front of you matches you in terms of knowledge and wisdom, then you would be able to settle down in marriage.
The married ones would find this year 2020 a tough period. You would be tested for your compatibility thanks to the lunar eclipses that happen for the year. But then that does not mean that marriage would be broken, only the flaws would come out to the fore. If true love and compatibility exists even after this then the marriage would stand the test of time.
The tough times in this year would reveal the real love and compatible nature of Scorpio folks this season. Love would be found in friends and close relatives for some Scorpio guys this year. The period also would be a good time to prune unwanted relationships and incompatible affairs in life. You would be at your love best between the second half of the April and the first half of May 2020.