Cancer Love Compatibility Horoscope 2020
---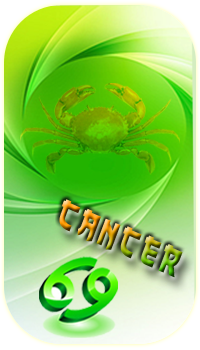 Year 2020 would not be that eventful as the previous year for Cancer folks with regard to love and marriage. This year would be a period of refining, cleansing and pruning of relationships for the natives. This year, Pluto moves to your 7th house of love and marriage and would be staying here for quite a long time.
Through the period you yearn for stable, compatible and perfect relationships. Pluto's movement into the 7th house would test those married. For some it would end in separation, for some it would mean the start of a good and compatible second marriage for now. There would be no dearth for love and romance though in the life of Cancer folks this year.
Best and Worst compatibility signs for 2020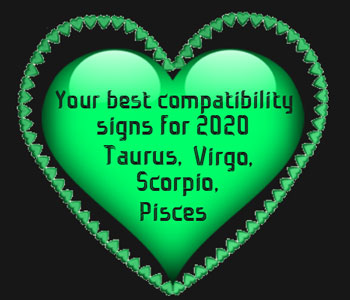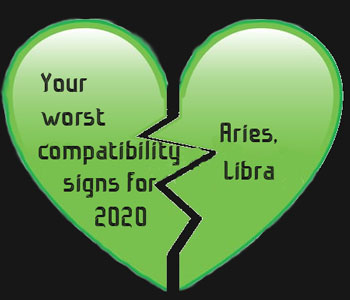 Best and Worst love match signs for 2020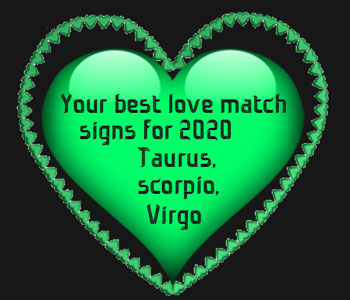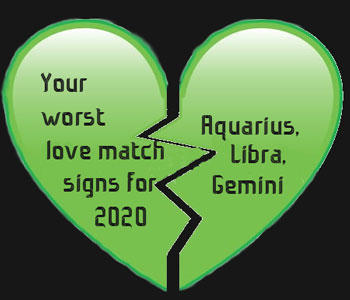 Your sensual and sexual interests would be quite high when compared to the previous years. You would be much passionate as well. However keep a tab of your passions, as sometimes it might mar relationships in the negative sense. There should not be an overdose. Also periods of possessiveness and jealousy might crop up bringing in incompatibility both in love and marriage for the natives. The single ones have many potential love affairs, but will it last long would be the question for the period. You ought to work towards ending it in marriage.
For Cancer folks, the love planet moves from the zodiac house of Virgo into Libra, that is from your 3rd to the 4th house around the end of October 2020. This transit to the romantic house of Libra is quite conducive for compatible relationships or love through the period. In Virgo, the planet would have made you much critical of your partner, bringing in troubles. And after October , you would ask for an emotional compatibility rather than compatibility on a physical or mental plane. You would be looking for caring, loyal and sensitive partners now.
The single ones would attract potential partners by means of family sources, functions or social links. A sense of instability and insecurity might be felt by the single ones this period. Do enjoy your freedom for now, Cancer. Love is just round the corner.