Foreign travel and study opportunities abound for the natives. However around the end of the transit period some health issues might haunt the natives. A positive mind and much effort on your part would help you to tide over any life problems.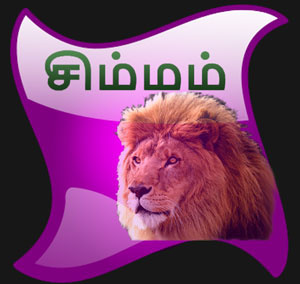 Family
Jupiter transiting through the 7th house is a great transit for Leo people after having endured lots of hardships during its transit in the evil house of 6th for the past one year period. Now you would be able to attend to all family problems and prune relationships. There would be good relations with spouse or partner. Children command good health and cheer and auspicious events take place at home. Your social life would also improve dramatically. Saturn would keep things under control when certain familial issues crop up during this Jupiter transit period.
Love
Jupiter transiting your 7th house of love and marriage is a very favourable position. Add to this the good position of Saturn for you that you would be blessed during this period. Love shall end in marriage for some Kataka Rasi folks. Conjugal felicity is assured for the natives. The singles would find their ideal partner and there would be a change of fortune owing to partner for many natives. Though there might be some challenges and hardships for your love pursuits, Saturn would guide you through unharmed.
Education
Quite a good period for the educational pursuits of Simha Rasi people as Jupiter transits your 7th house. Aspiring students would get admission into good colleges of their choice. You would make new friends who would go a long way in helping out reach your life goals. However be prepared to handle some study-breaks occasionally during this transit period thanks to he pandemic around. Natives be warned this is not a cakewalk for you, you need to put in extra effort and commitment to be successful in your current study ventures. Challenges are galore, but then Jupiter and Saturn together would direct you in the right path.
Health
Simha Rasi people would command good health and welfare during this Jupiter transit period. Family members would also be in good health, and hence your medical expenditure would come down quite drastically. A good time to do elective surgeries if that is on your mind. Natives find the time good enough for some adventurous and sport-related pursuits. As the transit proceeds, you might meet with occasional minor ailments, but then there might not be any major impacts on life. Follow good health habits to sail through this period unharmed.
Guru Peyarchi Palangal for 12 Rasis or Effects of Jupiter transit on the 12 Moon signs