A good time to rely on your spiritual pursuits as this would give you inner peace.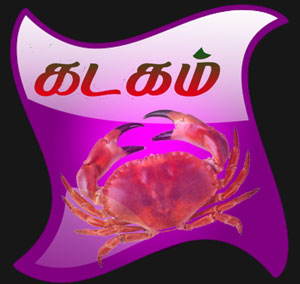 Family
Jupiter transiting the 8th house would cause domestic issues as well for Kataka Rasi folks this year. Relationships stand to get affected a lot during this transit time. Not a time to take important life decisions. Children and elders in family would be a source of concern for you. There would be serious rifts with partner and in-laws if any during the transit period. Bad name and repute might be earned and there are chances for temporary separation from partner as well around this time. Might get humiliated by family and friends too.
Love
Your love life is also in for greater trouble thanks to the transit of Jupiter in your 8th house and Saturn loitering in your 7th house of love or marriage. Not a time to start any new relationships as you would end up with the wrong partner for life. Beware as some of you folks might get cheated by partner or embroiled in controversies. Your emotions and feelings would be taken for a ride these days. However arranged marriages might work out for some folks. The end of the transit period would help some natives to tie the knot.
Education
Kataka Rasi students would see their education being hampered by the transit of Jupiter through their 8th house. Bad influences and bad habits might come in way of your academic achievements during the transit period. There would be incompatibility with authorities and friends in your area of study. Do get good acquaintances and teachers to tide over some tough times ahead. Not a time to raise your voice against ay discrimination in place of study, lay low till the transit period ends.
Health
Health of those born with the Moon in the house of Cancer would be affected more during this transit period. Both physical and mental health would reach a new low. Health of family members would also ask for your attention and financial resources. Beware of bad friends who might indict you into addictive habits. Follow good diet practices. Preventive measures would save you from tough times ahead.
Guru Peyarchi Palangal for 12 Rasis or Effects of Jupiter transit on the 12 Moon signs