Do not take important decisions as well. Lay low and play your games safe for now. Develop confidence and remain positive for the period. Saturn or Sani in your own house would be troubling you, however Jupiter would bring about some goodness.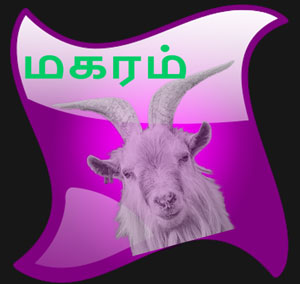 Family
Jupiter transiting to the 2nd house would be a great support for your familial ties. Children command good health and cheer all this period. Family would be a great source of strength and support for your pursuits. There would be joy and happiness at home. Though Rahu in your 5th house would be causing some family troubles, you would be able to overcome the same thanks to the support lent by Jupiter. Saturn might bring about temporary separation from family, but Jupiter would make sure that you join them as soon as possible.
Love
For Makara Rasi natives, during this transit Jupiter lands in your 2nd house. This would bring about rapprochement of sorts if Jupiter in your sign had brought about any rifts in your love relationships. Your love would be approved by family this period. Conjugal felicity is assured for the married ones. The single ones would be able to locate their partner, and arranged marriage on the cards for the deserving ones. However there might be occasional worries and anxieties in your relationships. Avoid all sorts of misunderstandings and arguments during this transit period. This would be quite a challenging phase for you. Do not take any major love decisions for now.
Education
Jupiter transiting the 2nd house would support the educational pursuits of Makara Rasi students. You would do well in your studies and your goals and ambitions would be met now. Higher studies ventures would also be supported in this period. Some setbacks however likely around the middle of the transit period. Saturn or Sani would be hindering your educational prospects for now. If you focus and give in hard work then you can succeed. It would be a challenging period for your extra-curricular activities as well.
Health
Jupiter transiting to your 2nd house assures good health and cheer for the period. Tis is despite Saturn posited in your 1st house causing health issues. Your healing process would be very quick and medical expenses would be within your budget for now. Health issues related to the digestive system most likely for the natives, be cautious. Surgeries if any can be done during the period. Resort to physical activities and spiritual pursuits to give you both physical and mental rejuvenation these days.
Guru Peyarchi Palangal for 12 Rasis or Effects of Jupiter transit on the 12 Moon signs