Important Transit dates
6 April(Tuesday)
Jupiter transits Makara to Kumbha
14 September(Tuesday)
Jupiter transits Kumbha to Makara
21 November(Sunday)
Jupiter transits Makara to Kumbha
The impacts of Jupiter transit would be felt from the lagna and not from the Rasi though. Generally Jupiter takes around 13 months to transit in one zodiac sign. But now it takes around 7 months only. Overall it would be a positive transit and natives would feel as if being forced to work more these days.
During this entire transit period, Jupiter would be placed with Saturn, the lord of Capricorn.
Jupiter transit would give very strong results for people who are running the dasa or antardasha period of Jupiter. And the results would be based upon whether Jupiter is a malefic or benefic for your Ascendant.
The impact of this Jupiter transit on individual horoscopes vary according to where Jupiter is placed in your natal chart. However this would be a stressful period only for all. This transit period is one of an action-oriented time rather than a thought-process time.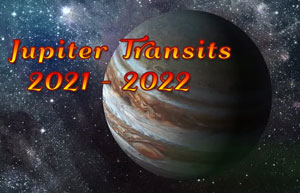 Click on the zodiac signs to find the effect of the Guru Peyarchi or Jupiter transit in 2021.

Don't know your Moon sign,Click Here: