Family commitments might be overwhelming though at times. You would bring name and fame for your family this transit period.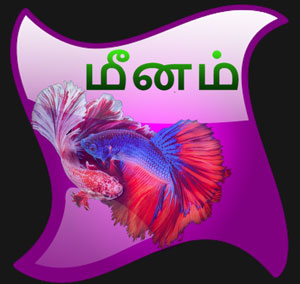 Family
Jupiter transiting through the 12th house of Meena Rasi people would bring about goodness in their relationships. Spouse or partner would be a great source of strength for you these days. Auspicious events at home bring joy and happiness. There would be good relationship with relatives and friends. You would bring good name and fame for the household. Your finances improve quite considerably. Travel for fun and pleasure with family is also on the cards for some Meena Rasi folks during this transit period. There would be no major areas of worry for the family.
Love
With this Jupiter transit, the love pursuits of Meena Rasi people would be very good and happy as Saturn, Rahu and Ketu are also placed favourably. Your love would be approved by family and marriage on the cards. Romance, emotions and true love abound. Some of your long held dreams in love would materialize during this transit. If you are single, you would find your match now, and conjugal felicity assured for the already hitched ones. If you are planning for the family, then this would be an ideal time to start. This is a rare transit when your love is greatly favored, hence make good use of the time.
Education
Meena Rasi students would find this Jupiter transit a good time for their education. As Saturn, Rahu and Ketu are well-positioned, you would come out successful in your exams. You would make good friends in life. And do well in extra-curricular activities as well. Higher education prospects also look very good. Those aspiring for overseas study, would find this transit time very favourable. Health and finances might impede your studies at times though, hence be cautious.
Health
Jupiter moving to your 12th house would assure you good health and cheer. As Saturn is also well placed in your 11th house, there would be goodness in health. Though occasional minor health issues arise, there would not be any major impacts. Health of family members would also be very good for the period. Your energy levels would be very high. Around the end of the transit period, there might be some health concerns for native and parents. Proper medical intervention would see you safe through this transit.
Guru Peyarchi Palangal for 12 Rasis or Effects of Jupiter transit on the 12 Moon signs