Family
Family relationship of Rishabha Rasi natives would be highly affected during this transit period. Think cautiously before taking any major family based decisions. Rahu placed in your home base would bring about domestic unhappiness at times. Those married would find marital discords and there would be some unhappiness brought about by children this transit period. But during the final phase of the transit period things shall get sorted out amicably. Auspicious events related to children on the cards around the transit end period.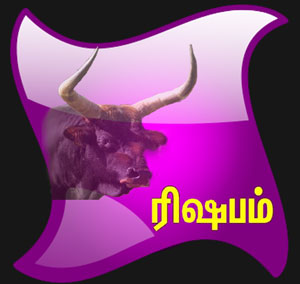 Love
During this Jupiter transit period, Ketu or the Moon's South node would be aspecting your 7th house of love and marriage and hence would affect your relationship very badly. Temporary separation from partner is also on the cards for some natives. This is not a time to start a new relationship or get married as well. However arranged marriages might work out as the transit period starts to end. Those searching for a partner would also find one during the last part of the transit period.
Education
The educational aspirations of Rishabha Rasi natives would not be affected much during this Guru peyarchi period. However Rahu and Ketu might bring about occasional stressful periods. This is a good period when you would be very successful in studies. Admission to courses of interests are likely and you would bring name and fame to the family. You would do well in extra-curricular activities as well. Would be able to make new friends who would go a long a way with you ahead. But then beware of false friends and accusations for now.
Health
Though Jupiter during this transit period gives you good health and cheer, the nodes of the planets might play spoilsport. Jupiter helps to overcome any health issues with some medical intervention. Be cautious though of catching any infectious diseases during this transit period. The health of partner is also likely to get affected this transit period. Some of the natives might be losing their parents during the period. Stay away from addictive health habits that might bring you more harm after the transit period.
Guru Peyarchi Palangal for 12 Rasis or Effects of Jupiter transit on the 12 Moon signs