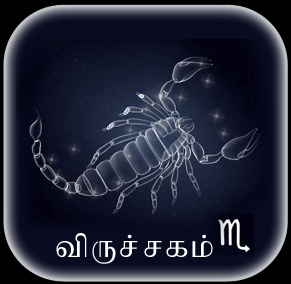 From the 11th house of Virgo, Jupiter would be aspecting the 3rd, 5th and 7th houses of Scorpio natives. The beneficial aspect of Jupiter on the 3rd house will bring name and fame for Vrischikha Rasi natives during this transit. Undone things in life would now be done.
As Jupiter aspects your 5th house of children, there would be goodness in the household due to children. Your debts and loans would be gone and some luck and fortune shall come for you.
Those aspiring to get married shall settle down in marital life thanks to the aspect of Jupiter on the 7th house. Married life would be cordial, also partnership deals would work well for those into business.
Jupiters entry into the 11th house would take you on foreign travels or overseas career for some natives. Jupiter in the 10th house for the past one year period might have given you troubles in your professional life. Now the sailing would be smooth in this arena. Health would also improve a lot. However natives are advised to be cautious with law suits and court cases.
Guru Peyarchi Palangal for 12 Rasis or Effects of Jupiter transit on the 12 Moon signs